1:1 Private Sessions | H E A L
---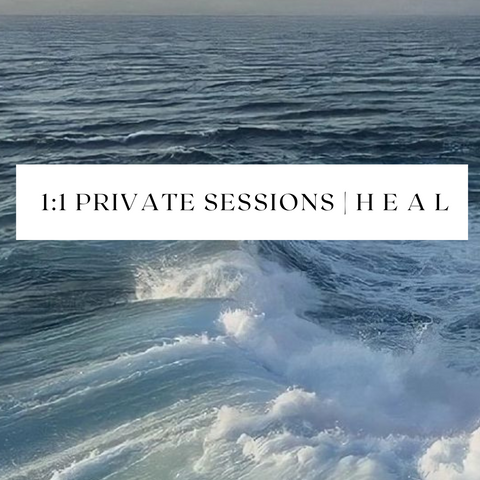 These sessions are here for you during periods of transformation, uncertainty, growth, expansion and general seasons of healing.
These sessions are here to support your tender Heart as you uncover patterns, integrate changes, grow, expand and prepare you to blossom yet again.
Inside, we will utilize…
Energy Work

Gentle Hypnosis

Guided Meditation

Astrology

Breathwork

Belief Shifting

Subconscious Reprogramming

Heart Healing / Opening

Past Releasing
…as well as other personalized and unique practices that are curated just for YOU.
I would be honored to hold your Heart as you heal, grow, transform and leap.
I'd be honored to host space and support you to fully H E A L.
*Sessions are suggested to be done weekly for maximum results and ideal support for you.
Related Products
---