Beginners Guide To Crystals
---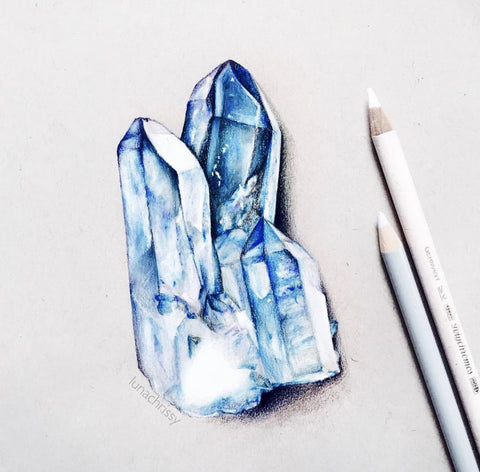 Ever wondered about what crystals are? How do they work? Where do I get them? How will they improve my life?
Well, this guide is a 101 on all things crystals.
I explain what they are, the metaphysics behind them, how to use them - and finally all of my must-haves.
If you've ever been interested, or even intrigued by crystals, this guide is for you.
Excerpt:
"Crystals are not only incredible tools for manifestation, but they can aid in almost every area of your life. Crystals are often times referred to as "wisdom holders", as these powerful stones contain millions of years of our Earth's history in them. Ancient civilizations have been using crystals for hundreds of thousands of years, harnessing the energy of our Earth's treasures. Each crystal vibrates at a certain frequency. For example, Rose Quartz (a popular stone for any matters of the heart), vibrates at 528 Htz - the frequency of love. You may wonder what a "frequency" is. A frequency is the wavelength of energy that we (or anything else) emits. When somebody is in love, and their frequency is measured, they vibrate at this frequency. On the other hand, fear, depression, doubt, and etc. all has a frequency as well, and millions of people vibrate at these frequencies daily. This is why many people talk about "raising their frequency", as lifting your vibration LITERALLY attracts abundance into your life."
xo,
Polina
Related Products
---