Love Attractor - The Ultimate Package
---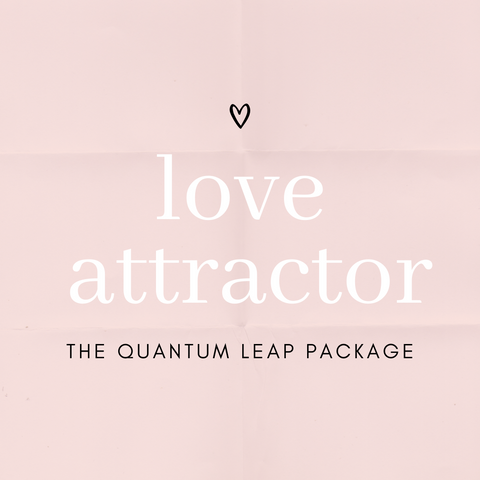 This powerful bundle contains the tools you need to align yourself energetically, clear any blockages, and allow in your Love Partnership.
This package is worth over $200, and is available for only $111.11 in this bundle.
It includes:
The Original BodybyPB Guide ($48.48)
7 Day Meditation Package ($88.28)
The Transformative Breakthrough Breathwork ($33.33)
The Official Manifesting Love Ceremony and Ritual ($48.48)
There comes a point where we know true, deep, and genuine love is what we desire. This Quantum Leap Bundle is the activation to allow this love in.
If you are ready for a relationship that feels like home, a love that inspires you, and a person that wants the same deep, invigorating, and passionate partnership as you... you have come to the right place.
With so much love,
Polina
Related Products
---