Manifest Your Man | THE MASTERCLASS
---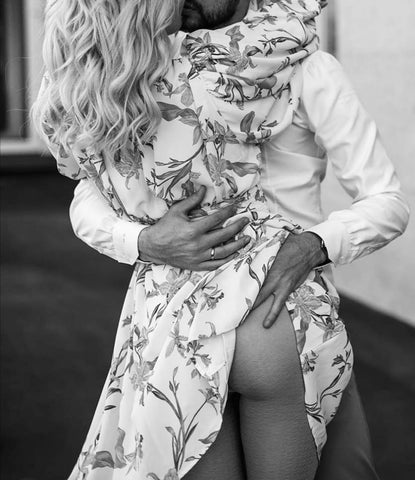 The ultimate MASTERCLASS to Manifest Your Man... NOW.
If you've been desiring the kind of love that lights you up, that feels authentic, warm, and genuine and is a taste of what it feels like to come home, this is the Masterclass for you.
This is for women who K N O W the kind of man they desire, and are ready for a passionate, faithful and authentic connection.
This is for the women who have learned their lessons with men in the past, and are finally seeking a partnership that appreciates them, supports them, and enables them to step into EQM (Empowered Queen Mode).
This if for women who desire to have a relationship filled with not only deep healing, but immense joy, and a space to express their sensual nature for the fullest.
This MASTERCLASS will...
♡ Release previous relationship patterns and blockages
♡ Cut cords with past relationships and energetic dynamics that are draining you
♡ Release any blocks in your Sacral Chakra (shame, guilt, etc.) to open this center to receptivity of love, joy, and pleasure
♡ Shift you into the timeline of aligning with your King
♡ Release patterns of un-worthiness
♡ Open your Heart Chakra to activate a deep sense of love for self
♡ Create a MAGNETIC field around you that will attract the Divine Masculine towards you in potent ways
♡ Lead you through a secret Ritual to MAGNETIZE your King to you in ways that will leave you speechless
♡ Provide you with my JUICIEST Keys as to how to ALLOW this relationship in + how to stay in your Feminine as you two Unite
This MASTERCLASS is the most potent space I have created in order to Manifest Your Man so effortlessly, so quickly, and with such sensual delight that you'll remain in awe for weeks and months to come.
If you're ready to Manifest Your Man, I invite you to unlock alll the juicy keys, release the past, become magnetic, and create a Ritual that will bring love, sensuality, and bliss into your life like never before.
Let's bring in your King.
xo,
Polina
WHAT YOU WILL NEED
*A comfy/quiet space
*Pen and paper
*2 red candles
*2 Rose Quartz stones (optional)
 MORE INFO
*You receive a FULL RECORDING available via download for you to access whenever you desire
*3 Hours
Related Products
---