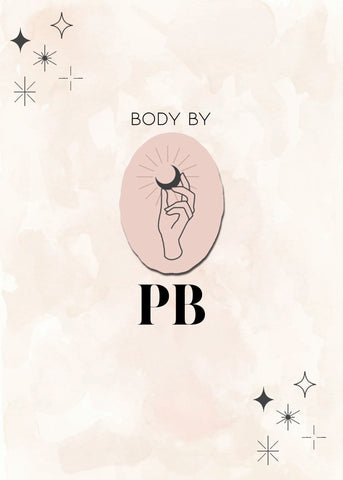 I am excited to share my "tell-all" guide about how I achieve and sustain my body and mind through nutrition.
None of us have time to prepare 2 hour meals, eat 7 day old  chicken, and run around the grocery store trying to find niche items for a dinner we're stressing to make from a crazy meal plan.
This is a simple, easy, and sustainable guide that will allow you to achieve your best body in as little as two weeks.
It contains information about my eating style, the science behind it, how to do it, recipes, my weekly meal plan, and a blank meal chart for you.
No recipe takes more than 15 minutes, no meal is hard to make, and no stress is involved.
This is a clear, information packed guide with all the necessary tools for you to have an amazing body... or as I like to call it - #BodybyPB.
Related Products
---