BodybyPB 21 Day Mega Reset
---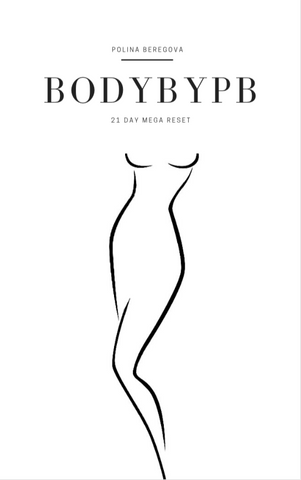 A 21 day mega reset to transform you from the inside out. This powerful guide contains everything you need to reset your life energetically through plant based, chakra focused nutrition, aligned with the source energy of our Universe.
In 21 days you have the ability to fully re-create, re-balance, and re-charge your energetic field through daily outlined conscious (easy) meals.
All you need is in one place: evidence based information, spiritual knowledge, recipes, a three week meal plan, and an extensive grocery list.
I look forward to your transformation. A new you awaits.

Excerpt:
"I'm here to give you a guide to the next level of nutrition. I was beyond excited to share BodybyPB as it embodied my passion and dedication to effective eating.
Now, I am thrilled to bring you this extensive 21 day reset that has the power to reconnect your mind, body, and soul - taking you to new horizons and uncovering your immense potential in almost unimaginable ways."
Related Products
---