New SuperMoon Manifestation Ceremony & Ritual
---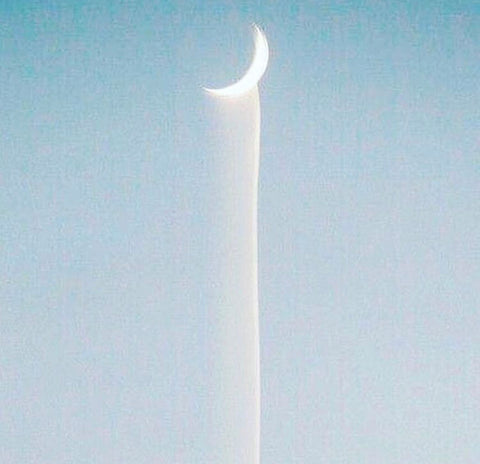 "Ask for what you desire and prepare to receive it".
This New Moon in Scorpio is a powerful Super Moon that enables us to activate our intentions in truly Magical ways.
A space for growth, transformation, and full-force emodiment that takes you to the next level, the level that you have been preparing for. The next level of YOU that you have been working towards and consciously Co-Creating is finally ready.
The period of "loading" is now complete, and it is time to step fully into your blessings.
The preparation has been done behind the curtains, and it is finally showtime.
These last few weeks of the year are some of the most Magnetic, Powerful, and truly Exciting of them all.
The energetics of this year hold a powerful framework, ready to support you in activating the timeline you desire.
The Healing, Energy Work, and Conscious efforts that you have been making are ready to come full circle and reward you. The vibration you have been holding and the vision that you have been fully aligning with is ready to materialize.
If you have desires, visions, and dreams that are near and dear to your Heart, ones that absolutely light a fire within your Soul, and inspire you to live a life that you f*cking love.... this is the Ceremony & Ritual for you.
In this New SuperMoon Manifestation Ceremony & Ritual we will create energetic space and momentum for your desires to click into place.
We will imprint codes of ABUNDANCE, EASE, JOY and PROSPERITY into our energetic fields, allowing the work to truly be done for us at this point, as we RECEIVE.
Tapping into this frequency of RECEIVING further activates our worth coding, and shifts our energy from a scarcity/expectant Reality to an ABUNDANT/RECEVING Reality.
Activating this new coding will allow for the seeds that we have planted to blossom in ways of E A S E.
Yes, you had to do the healing work. Yes, you had to create the momentum through yang/masculine energy, and YES, it is now absolutely time to let the energetics of this powerful time do the work for you.
We get to choose the waves we ride. We get to choose our value, and get to choose what we are worth. Allow this Ceremony & Ritual to be the time you encode your WORTHINESS, ABUNDANCE, and SUCCESS into your energetic field.
In this Ceremony we will...
*Experience a channeled meditation/activation
*Lock in a grid of WORTHINESS, ABUNDANCE, and SUCCESS
*Be led through a powerful Ritual
*Energy Channeling
*Live Q&A
You will need...
*A comfy/quiet space
*A pen/paper (journal suggested)
*A candle (optional) (recommended colors are Blue and Yelllow)
*Your tools (Sage, Palo Santo, Crystals, etc.)
YOU RECEIVE
*Full Downloadable Recording to access when and where you desire
See you there.
Xo,
Polina
Related Products
---