Solar Eclipse & New Moon Ceremony and Ritual
---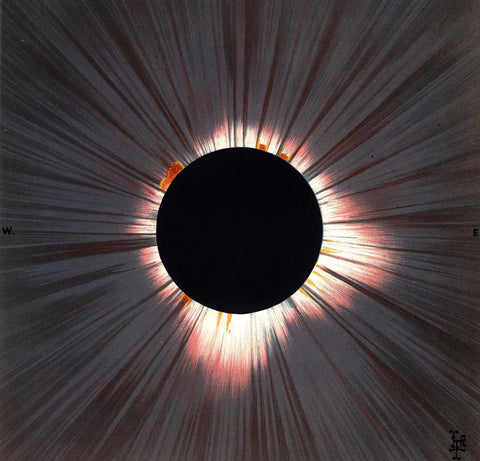 A potent Energetic Portal for immense joy, creation, manifestation, and fulfillment.
This Solar Eclipse Ceremony is an Energetic Opportunity to create Quantum Leaps, Miracles, Abundance and Success in more ways than one. This space and time creates magnificent potential for desires, wishes, and intentions to come to fruition in harmonious, exciting, and ABUNDANT ways.
This New Moon Ceremony is an extremely powerful way to align with the energies of the cosmos, plant your seeds of desire into the Quantum Field, and allow all that you desire to come to you in the next 6 months.
This New Moon Ceremony is special because it is a Solar Eclipse. This energy is not only an eneregtic gateway for the next 6 months, but an opportunity to imprint that which you would like to manifest/magnetize to you for the first half of 2023.
The energetic work we will do on this day will allow for miracles to occur. It will allow blessings, abundance, and quantum leaps of opportunity to be possible. It will bring your energetic field into resonance with that which you desire, as you energetically imprint these codes and align with your highest self.
First, I will guide you through a beautiful and effective Ritual. In this ritual we will be creating space for your intentions to seed into the Quantum Field. I will discuss ways in which you can supercharge your intentions, create powerful "Thought Links", and activate your intentions further in order to bring in the love, success, and abundance you deserve.
Next, we will continue the ceremony with a guided meditation. I will lead you through a powerful energetic shift to align you to your highest life timeline at the moment. This will allow you to shift the energy in your auric field, clear out any obstacles, and bring in the highest vibration of light into your energetic space.
Lastly, we will finish the Ceremony & Ritual with a powerful, healing and aligning sound bath infused with gentle hypnosis. If time allows, we will incorporate a "Pick a Card" reading.
This New Moon Ceremony will truly shift your timeline, energize your auric field, and harmonize your heart space so that that which you desire is magnetized to you through the Quantum Field. This is a powerful, divine, and love filled space that I am excited to share with you.
Other Details:
*You will receive an instant download link upon purchase.
*You will need a notebook/sheet of white paper and a pen.
*New candle optional (pink, yellow, or green recommended) (If you want to go NEXT LEVEL, have 3 candles ready for the Ceremony)
*Comfy/quiet space recommended
xo,
Polina
Related Products
---